Software Development House
LabelCraft develop label printing applications for demanding production environments where versatility, speed and reliability are essential. Founded in 1997 our aim is to meet our customers' label printing needs whatever they might be.

In an ever-evolving industry we have made software that is easy to use, automate and integrate. By streamlining end user processes, we can help our clients and local partners increase their revenues.

Software development is more than just coding. For a complete solution, we can help with consultancy, specification, design, coding, testing, documentation, training and support.
The only barcode we can't print: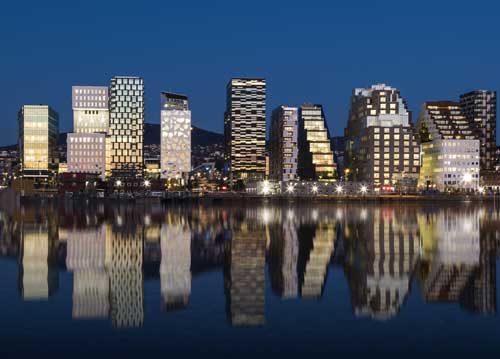 The above picture shows part of the skyline in Oslo known as "The Barcode".